Who We Are
The Patron Hosts Cultural Network is a technology driven company established to manage and facilitate a membership based cultural exchange designed to service the creative community. 
Our Mission
Our goal is to make it more economically feasible for content and artistic creators to reach larger, more diverse audiences. 
What We Do
The Patron Hosts Cultural Network brings together philanthropic minded Patrons, artists, and cultural institutions to support artistic expression in all its diverse forms.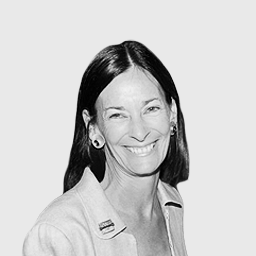 With a distinguished 30-year career as an expert in strategic brand management and communications, Ms. Rosi founded her own company, Aros Communications, in 1999.  A full-service agency, Aros Communications focuses on brand management providing business and product development, strategic branding and marketing communications, licensing, retail and media relations for her clients in the art, fashion, and luxury lifestyle sector. The Aros roster of clients includes: Barnes & Noble, Bergdorf Goodman, Jane Seymour Brand, Cartier, David Yurman, Madison Avenue, Saks Inc., Hasselblad USA, and the Savannah College of Art and Design.
Prior to starting her own firm, Amy Rosi worked corporately in the luxury sector as Vice President of Marketing for David Yurman and Vice President of Corporate Communications for Escada.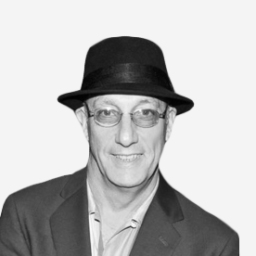 Peter Rosenthal is an award-winning executive in the media industry for the past 30 years, specializing in all aspects of the creative areas of the business. As a founding partner in Broadcast Arts Inc., one of the premiere design and creative marketing agencies in the country, Mr. Rosenthal was responsible for the creative, marketing and administrative activities of a staff of 50 full-­time employees, and a freelance roster of over 1,000 additional writers, designers, producers, artists and craft personnel who produced thousands of national commercials, network promotional and identity launches, and marketing campaigns for Budweiser, MTV, McDonalds, Coca-­Cola, Pepsi, ABC, CBS and NBC.
As an approved network producer, Mr. Rosenthal was a producer of the original 13 episodes of "Pee-­Wee's Playhouse" for CBS, and has been an Executive Producer for a number of other prime time and children's programming ventures. Mr. Rosenthal's work in the television programming arena has been honored with six Emmy awards to date and is a former member of the Writers Guild of America.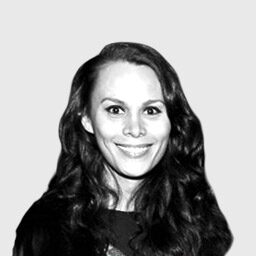 Patron Hosts Art Lounge is pleased to have Natalie Kates curate the rotating Art Lounge exhibitions. Natalie is the Style Curator Inc.'s founder, based in New York City. She is a curator, art collector, and event producer who has raised millions of dollars for various charities. An early supporter of urban art, Natalie has established herself as a leader in discovering and promoting emerging artists.
She has created numerous exhibitions and site specific art installations, developed close relations with artists, galleries, and museums and produced art events for both corporate and non-profit clients including VH1, GrandLife, Hotels, ArtWalkNY (Coalition for the Homeless), Housing Works, Galeria-Melissa, Scope Foundation, Slideluck, Lower Eastside Girls Club, Geeks for Peace and Juice Press, among others.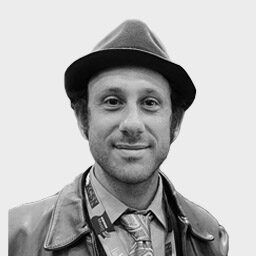 Nationally acclaimed folk rock musician, Kris Gruen joins the Art + Music Lounge to curate four evenings of musical gifts and sonic treasures performed live by some of the most talented singer songwriters on the music scene today.
Gruen and his New York City based record label Mother West, in association with his long-time music producer and collaborator. Charles Newman, has performed and put on music events at many major festivals including Sundance, CMJ, and SXSW. Gruen has toured the US, sharing the stage with Sean Lennon, The Avett Brothers, Bishop Allen, Jesse Malin, Nicole Atkins, Anais Mitchell, The Bowmans and more.  Gruen has written and produced 3 new folk rock albums to date and is currently working on his next release.
David Fox

Mr. Fox is a senior executive in the development of program content and the distribution of that recorded content across traditional and digital media outlets. He started his career in television programming and distribution in 1979, covering eastern and mid-­western television stations for television D. L. Taffner, Ltd., In 1981, he co-­founded Fox/Lorber Associates where he syndicated hundreds of hours of television specials on behalf of HBO, Showtime, the Estate of Elvis Presley, and Saturday Night Live's Lorne Michaels. He also co-founded A&E Home Video (1989) and reconfigured and secured the first television exposure for the breakout children's hit program, "Barney" (1991). In 1992, Mr. Fox co-­‐founded Unapix Entertainment, which became one of the world's largest independent distributors of film and television programming. In 1994 he teamed with noted Canadian television innovator Moses Znaimer to start CityInteractive. From 1994 to 1998, he executive‐produced over 20 hours of specials for PBS and managed the licensing of over $20 million of programming to US cable networks. In January 1999 he became CEO of myTVshop, which created unique advertising and commerce opportunities for the web sites of local television stations.  As of July of 2001 he launched David Fox and Associates a television/distribution advisory firm to continue advising a multitude of media programming/distribution companies. Mr. Fox is a graduate of Brown University and Harvard Business School. He is on the board of advisers of the Producers Guild of America (East), the Tanaka Fund, Vesuvio Entertainment, and has served on numerous public and private corporate boards.

Bruce Ferguson

Mr. Ferguson has held distinguished positions as the President of Otis College of Art and Design, the Vice Chairman of Louise Blouin Mediaand Dean of the School of Humanities and Social Sciences, American University in Cairo. Previously, he was founding director of Future Arts Research and professor at HerbergerInstitute for Design and the Arts, Arizona State University, Phoenix. Mr. Ferguson served formerly as dean, School of Arts, Columbia University, New York; president and executive director of the New York Academy of Art, and is founding director and first biennial curator of SITE Santa Fe. Mr. Ferguson has curated exhibitions for institutions such as the Louisiana Museum of Modern Art, Copenhagen; Barbican Centre, London; Vancouver Art Gallery; and the Institute of Contemporary Art, Boston. He also organized exhibitions in the international biennials of Sao Paulo, Sydney, Venice and Istanbul. He has served as curatorial consultant for the Vancouver Cultural Olympiad (2010); Albright Knox Art Gallery, Buffalo; and Art Gallery of Ontario, Toronto. Mr. Ferguson has written for Canadian Art, Artforum, Art in America, Flash Art, Bomb Magazine, Art Press, Border Crossings, and Parachute, and is co-editor of the seminal textbook anthology Thinking About Exhibitions.  (Routledge, New York, 1996).

Dr. Lindsay Moore

With over 40 years of professional experience in the world of business, and as a nationally recognized expert on intellectual capital, a professor of law, and a corporate strategist. Dr. Moore brings substantial knowledge and understanding on how to protect, manage, leverage, and monetize intellectual property assets in the expanding creative economy. Dr. Moore has been named for the fifth year in a row to the IAM 300 – "The World's Leading IP Strategists," an international ranking composed of consultants, financiers, and lawyers whose primary skill set is focused on helping owners of brands, intellectual property, and knowledge to increase the value of their intangible asset portfolios. Dr. Moore was also one of the original founders, and later the General Manager of Strategy and Innovation at Celestial Seasonings, Inc., an international specialty tea company, where she managed strategic planning, innovation, legal affairs, and developed a brand with sales of $100 million dollars. Dr. Moore founded KLM, Inc. a management consultation and strategic planning firm, and has published many articles and has served as a keynote speaker at numerous national and international conferences on strategy, branding, corporate ethics, finance, intellectual capital, intellectual property, and the management of intellectual assets. Dr. Moore currently resides in Denver, Colorado.